the child that (movies and) books built
It's time…
The moment which at least three of you have been waiting for with something approaching mild curiosity. It's JM's end-of-year-best-of-lists!
These are my personal favourites of the books and movies that were new to me in 2018. (I didn't discover enough new music this year to make a meaningful music list).
First the movies:
1. Boyhood
2. Mudbound
3. Whiplash
4. Manchester by the Sea
5. The Florida Project
Other movies I loved which didn't quite make the list: The Red Turtle, Get Out, The Shape of Water, The Revenant, The Meyerowitz Stories, Aint Them Bodies Saints, Lion.
And now the novels: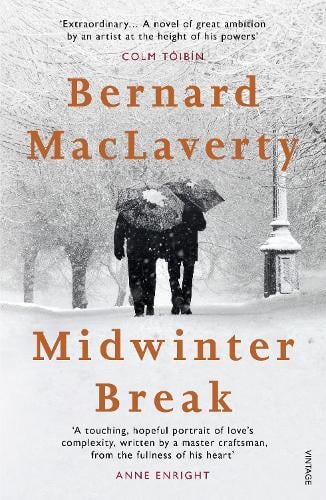 1. Midwinter Break (Bernard MacLaverty)
2. Reservoir 13 (Jon McGregor)
3. The Poets' Wives (David Park)
4. Miller's Valley (Anna Quindlen)
5. A Parchment of Leaves (Silas House)
I also really enjoyed Milkman (Anna Burns), Normal People (Sally Rooney), Our Souls at Night (Kent Haruf), History of Wolves (Emily Fridlund) and On Canaan's Side (Sebastian Barry).
And finally, the non-fiction:
1. The Examined Life (Steve Grosz)
2. The Child That Books Built (Francis Spufford)
3. The Cloister Walk (Kathleen Norris)
4. The Philosophy of the Good Life (Charles Gore)
5. In the Days of Rain (Rebecca Stott)
As usual, I'd love to hear about your favourites so I know what to watch and read and listen to in 2019!